You can assign tasks to other users in your Xpert-Timer system. All you have to do is enter the co-workers name in the Recipient field or use the search option to find the user.

The recipient will see a small message window in the tray bar area of Windows of the new task. This function can be deactivated in the configuration. But if you get the message, you can start working on the task immediately, edit it or set a status.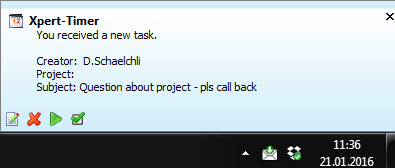 Public task pool
If you don't enter a recipient for your task, the task will be saved in the public task pool. Every user can see this pool and take over a task by right clicking on the task and choosing "Undertake task".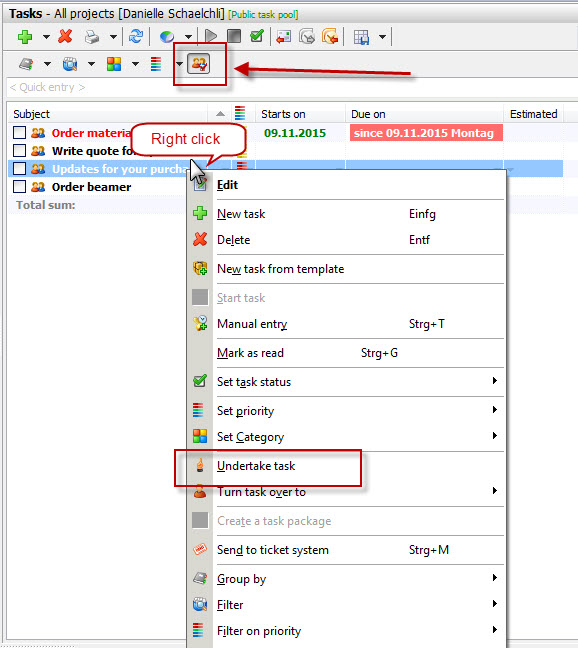 Right click on a task: